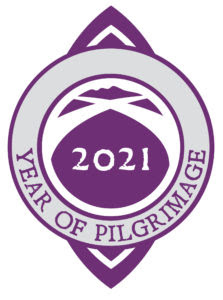 September 21, 2018

The College of Bishops is designating 2021 as a Provincial Year of Pilgrimage. The Rt Rev Anne Dyer, Bishop of Aberdeen & Orkney, will act as lead bishop in this provincial initiative and says "In this designated year of pilgrimage we will be encouraging as many people as possible to make a holy journey of some kind. This can include taking part in an organised pilgrimage or spending time individually or in groups simply focussing on our own spiritual journeys."
Over the coming year there will be various opportunities suggested to start planning a Pilgrimage in 2021. This might involve:
walking a pilgrim route, ancient or new, or visiting a holy place
congregations travelling together to visit another church in their Diocese or in the Province
taking the opportunities offered in this year to walk the Camino or to visit the Holy Land
making a spiritual 'journey of the heart and mind' in one's own home
It is expected that most activities will be organised at a local or diocesan level and it is hoped that many activities will be ecumenical.
As the initiative is developed updates and information will be shared on the Provincial and Diocesan websites and social media If anyone has ideas or resources they would like to share at this initial stage please contact Bishop Anne on [email protected]org.